I made these mini -cheesecakes for my sister's engagement party. They turned out so great that I decided to post the recipes here so I don't lose track of them.
Adapted from iheartfood4thought/Kraft Food & Family. Pictures from iheartfood4thought.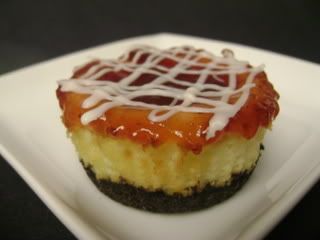 Makes about 14 cupcakes
INGREDIENTS
12 Oreo cookies, finely crushed
4oz white chocolate, divided
2-8oz cream cheese, softened
1/2 cup sugar
1 tsp vanilla
2 eggs
12+ tbsp strawberry or raspberry preserves
INSTRUCTIONS
Preheat oven to 350F. Line cupcake pan with liners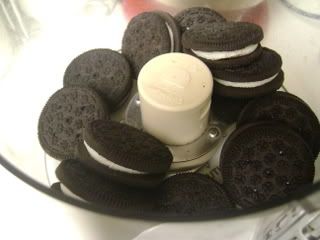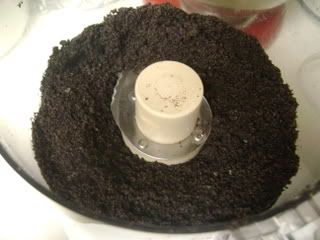 Press about 1tsbp of crushed cookie into bottom of each cupcake liner. Melt 3oz white chocolate in a microwave safe bowl in 15-30 sec intervals. Be careful not to burn chocolate. Set aside.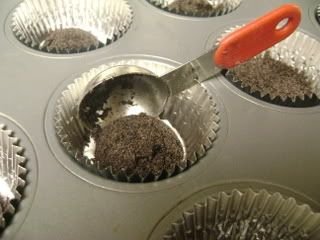 In a stand mixer with a flat beater, beat cream cheese, sugar and vanilla until well blended. Add melted chocolate; mix well. Add eggs, one at a time, until blended. Fill cupcake liners almost to the top.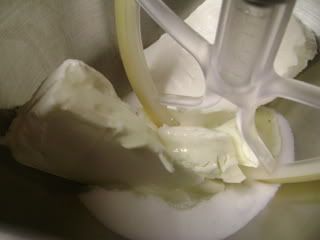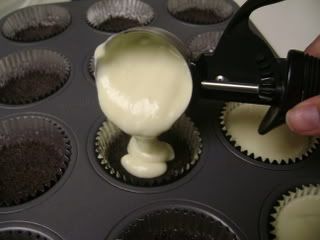 Bake for 20-25 minutes or until almost set. Cool 5 minutes. Spread about 1+ tbsp preserves on top of each cupcake. Melt remaining chocolate and drizzle over cheesecake. Refrigerate for about 4 hours or overnight.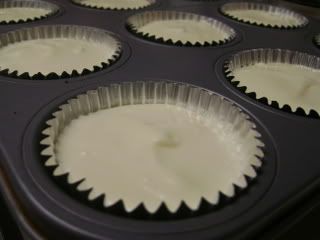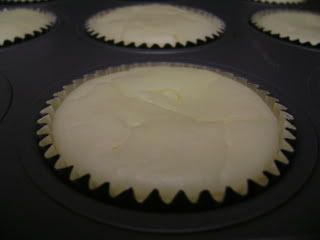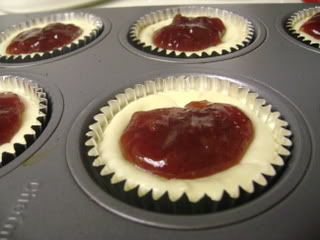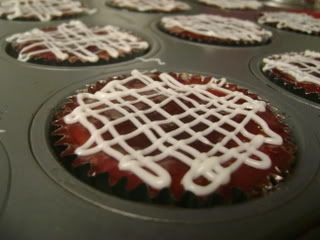 NOTES: I put the remaining melted white chocolate in a ziplock bag and snipped off a little corner to drizzle. Easy cleanup! Also, I prefer to use a homemade graham cracker crust (crushed graham crackers, butter, and sugar) for the crust. Also...a shot glass works great for smooshing down your crust!

Adapted from Betty Crocker.com
9
creme-filled chocolate sandwich cookies or 18 vanilla wafer cookies
2
packages (8 ounces each) plus 1 package (3 ounces) cream cheese, softened
1
cup granulated sugar
1/4
cup unsweetened baking cocoa
2
teaspoons vanilla
3
eggs
4 squares of white chocolate
2 Hershey's candy bars













Heat oven to 350ºF. Line 18 medium muffin cups, 2 1/2x1 1/4 inches, with paper baking cups. Split sandwich cookies in half. Place one cookie half, middle side up, in each cup.




In large bowl, beat cream cheese with electric mixer on medium speed until smooth. Gradually beat in 1 cup sugar and the cocoa until fluffy. Beat in vanilla. Beat in eggs, one at a time, until well blended. Divide evenly among cups (cups will be almost full).


Bake cheesecakes 20 to 25 minutes or until centers are firm. Cool 15 minutes (cheesecake centers will sink while cooling). Refrigerate in muffin cups at least 1 hour; cover and refrigerate at least 1 hour longer before serving.

To decor

ate:

Melt white chocolate and hershey bar on 50% in microwave. Stir and put in ziploc bag. Snip small corner and pipe center of cheesecake with melted chocolate. Top with chocolate sprinkles.






NOTES: It's important to decorate centers because they will fall after baking. You can either remove the muffin cups after refrigeration over night or leave them on the cheesecakes.
Enjoy!